Whether it's domestic single split heat pumps or a multi storey commercial development, Energy Recovery Systems provide a full system design through to complete installation. We provide only top quality brands that have been designed and proven in the New Zealand climate.
Our qualified and accredited installers deliver full installation and commissioning of all systems and components in a reliable and professional manner. All of our technicians are trained in service and maintenance of all major brands and can provide maintenance and service for your home heat pump or commercial air conditioning system.
Check out our recent projects to see the scale of our ability.
Featuring
~  Competitive pricing from leading NZ brands
~  Accredited installers
~  Specialising in ducted heating systems for new homes and commercial premisis
~  Full system design through to complete installation
DUCTED HEAT PUMP SYSTEMS
Ducted heat pump systems are our forte. With years of experience designing and installing we guarantee the right system for your home or commercial space.
Air condition with a virtually invisible ducted central heating system. These systems are generally installed into a roof space, and pump air into your rooms through diffusers and grilles in the ceiling.
Heat and cool your home or workplace efficiently by choosing which zones you want to control separately by using controlled dampers or multiple ducted systems.  Achieve a modern architectural look by installing sleek linear slot diffusers custom made for your home.
Systems are custom designed by our experts to suit your preferences and can include as many rooms as you wish.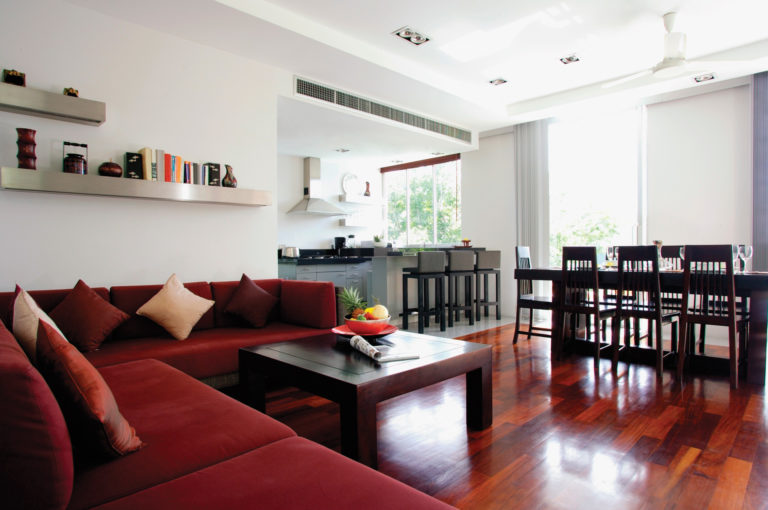 SINGLE SPLIT HEAT PUMPS
Conveniently control the climate in your area with up to 8kW - 10kW of heating from a range of compact or high capacity heat pumps. We supply many well known brands including Fujitsu, Mitsubishi's designer series and Daikin.
Options can include Wi-Fi integration, LCD controllers or consider adding hot water heating to your heat pump system to make the most of their efficiency.

Hi Wall Heat Pumps
Whether you are searching for a compact solution for narrow spaces, or large enough to heat large open areas, we will find the most suited model and the best value.

Multi System
Multiple rooms to air condition? Consider a system which has one outdoor unit and multiple indoor units. Saving you space outside and saving you money. *Choice of indoor unit restricted*.

Ceiling Cassette
Cassette's are installed in your ceiling space and use multi directoinal air distribution to heat, cool and dehumifdify your air. Models can be compact in design, or high capacity for larger spaces such as a retail or office space.

Floor Console
Choose from compact to high capacity designs. High capacity units are perfect for cold conditions and larger spaces. Install as a ceiling suspended unit for commercial spaces.
VENTILATION SYSTEMS
Positive Pressure Ventilation Systems
SmartVent Positive Pressure ventilation systems draw fresher, drier air into your home from either the roof cavity or outside. This air is then passed through a high efficiency medical grade filter and introduced into your home. This introduced air forces out the moist, stale air that causes condensation, mould and mildew, making your home easier to heat. This system does not heat the air.
SmartVent offers various additional extras such as heat transfer kits, extension kits and colour LCD controllers to accommodate your specific requirements.

Energy Recovery Ventilators (ERV)
ERV's are similar to positive pressure ventilation systems, however, they heat the air. They recover the heat from the air inside your home or office and transfer that heat to fresh, dry air introduced from outside. Not only providing energy recovery savings in winter by warming the cold fresh air to an acceptable level but also providing the same excellent energy efficiency in summer. These systems can run separately and in tandem with a Ducted Heat Pump System.
HOT WATER HEAT PUMPS
Utilise the proven efficiency of a heat pump to save you money on your power billl. Typically for every 1kW of electric input you receive 5kW of heat. This is 5 times more efficient than a regular electric hot water cylinder.
ATA Touch Integrated Systems - For Home and Office
Integrate your climate control and your water heating with ATA Touch Integration Systems and save up to 66% of your hot water heating bill. ATA Touch heats your water up to 2 x faster, for less than 1/3 of the cost of electricity alone. This system offers simple, smart technology to utilise your heat pump technology for your benefit.
Powered by a Fujitsu E3 Design Series or E3 Classic series heat pump, ATA Touch combines your heat pump and hot water heating into one system (instead of a separate Hot Water Heat Pump). This allows you to purchase one system for both climate control and hot water, saving you money on capital investment as well as saving you money on your ongoing hot water heating.
Energy Recovery Systems can supply and installl a heat pump system designed specifically to heat your water. Applications can vary from your hot water cylinder to your underfloor heating or swim in your swimming pool year round.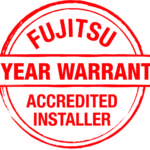 Energy Recovery Systems sources heat pumps from leading brands in New Zealand at competitive prices.